Login
Log in if you have an account
Dont have an account? Register
Knit Picks: Six sweaters to look cool and stay warm!
24 Jan 2022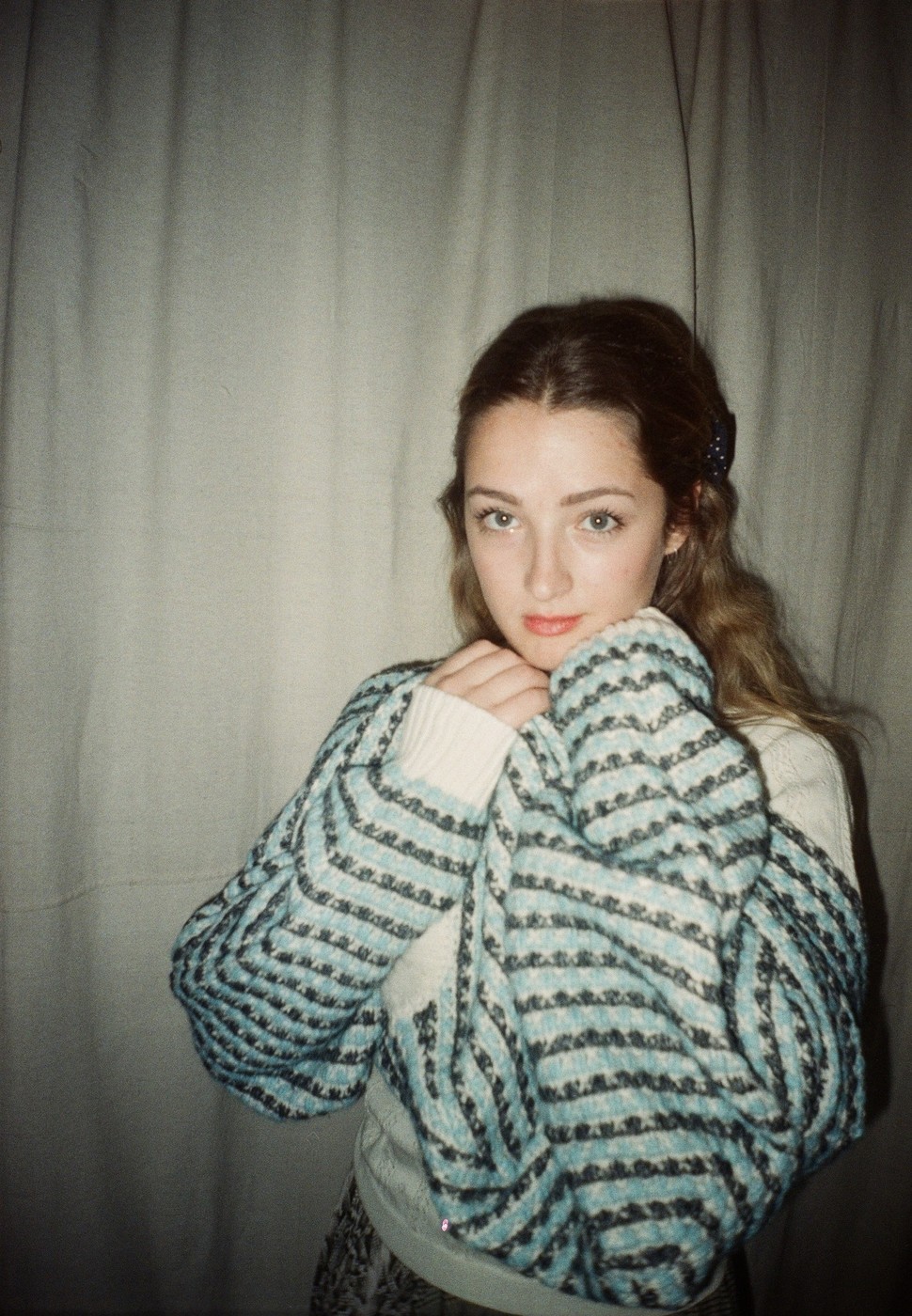 Getting dressed in the winter is no easy feat! From January blues to the thought of trying to stuff your cute chunky sweater into your coat sleeve, finding the inspiration, and motivation, to dress fashionably in the winter can be hard. If you want to stay warm, while still dressing creatively, here are our top knit picks to shop online now!
We are starting simple here with the most versatile guy on the list! This one is an absolute must. Available in chic muted colors, the softness of this cashmere is unbeatable and will give you a warm and fuzzy feeling inside while also being warm and fuzzy on the outside. We are wearing this sweater both casually and dressy. Wear this with relaxed jeans and cool sneakers for running errands around town or throw on a silky skirt from Rails with a socks and heels look for a dinner out!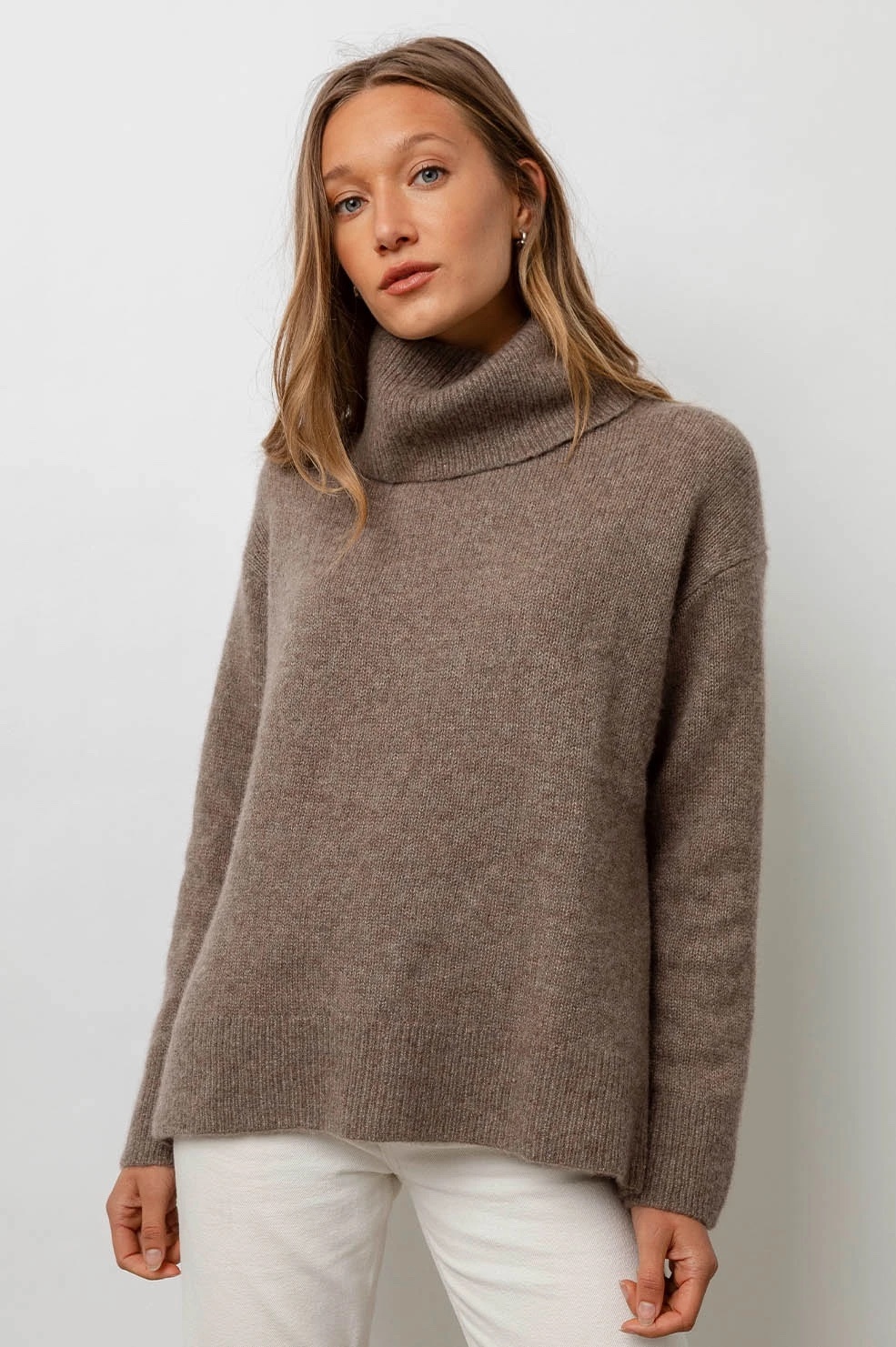 We have a new found obsession for the color purple! This is a great cardigan to buy if you are looking to experiment more with color. Black is a cool combo with this color. We imagine wearing this with a black slip dress and socks and Birkenstocks for a casual look. This one hits the sweet spot with a cute color in a classic silhouette meaning you'll be constantly reaching for it as a go-to but it won't feel like it is a boring basic!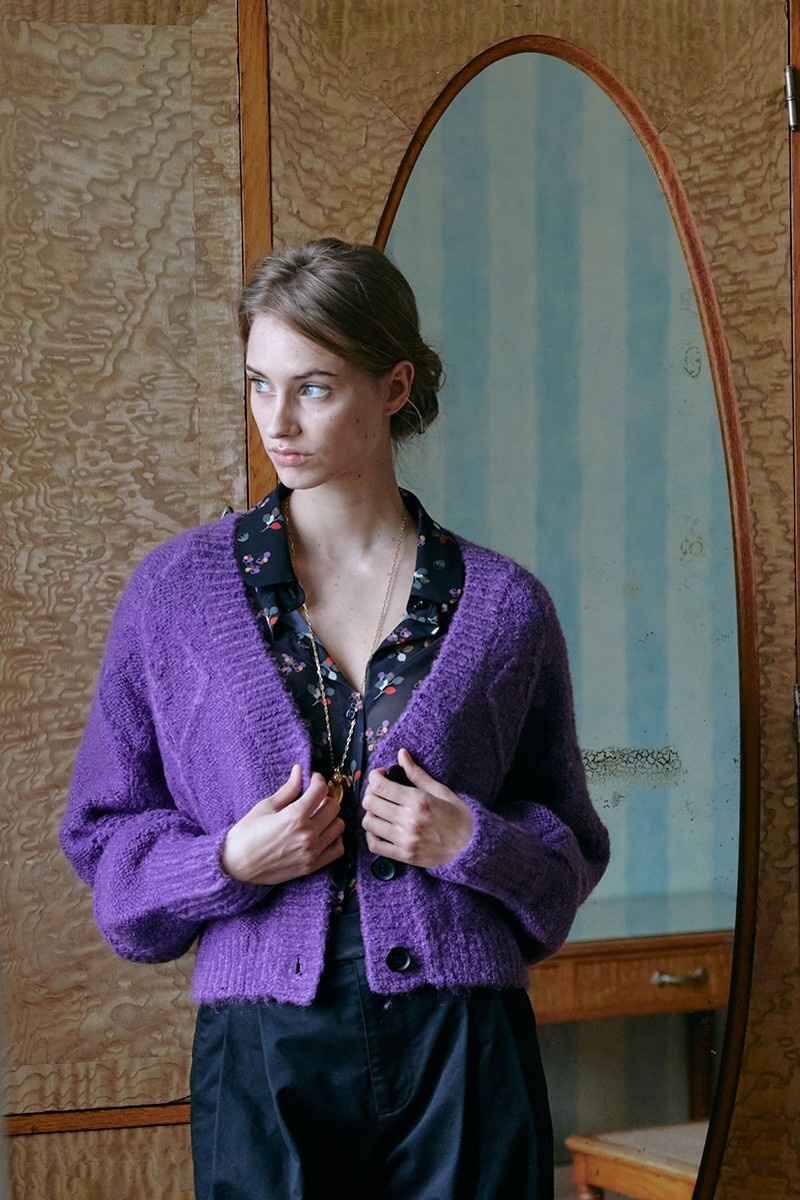 This pullover is a commitment but also an instant look! We won't promise you that that this will fit in all of your coat sleeves because of its extra nubby texture. (Maybe consider our Teddy Vest??) However, we will promise that you will feel cool in this extra special piece. It is classic yet interesting and you'll love wearing this again and again. We recommend pairing this oversized sweater with leggings and loafers for your morning coffee run!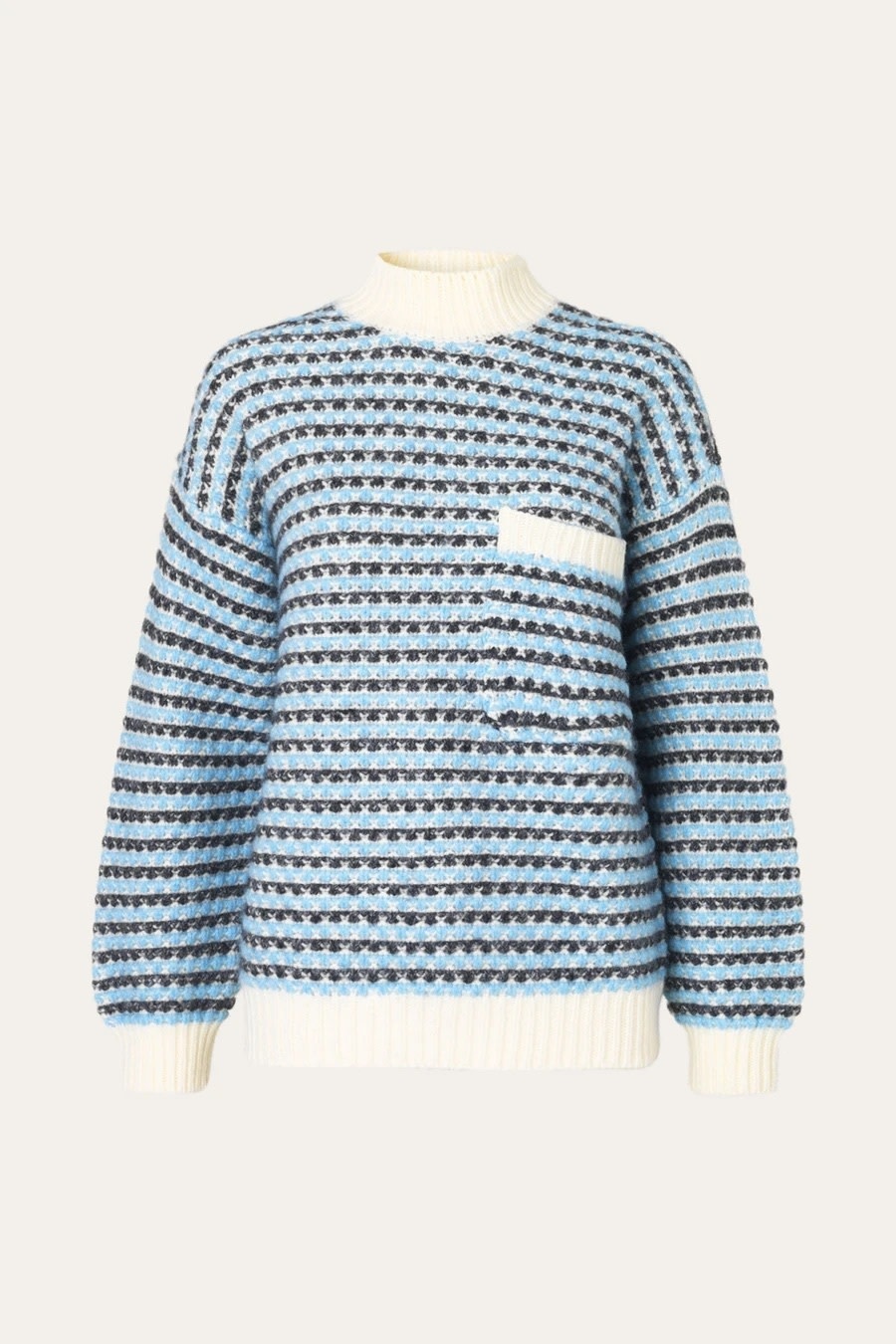 Handmade by women in Uruguay, Tach Clothing creates gorgeous sweaters that you won't find anywhere else. We love their commitment to slow fashion and can't get enough of a cute embroidered grandma cardigan. This one is in a trendy black and white check print complete with a contrast of pretty floral detailing. It is cool, feminine, and relaxed. We are throwing on this cardigan with the Devon Reworked Wide Leg jeans from Etica, a bralette and tough boots.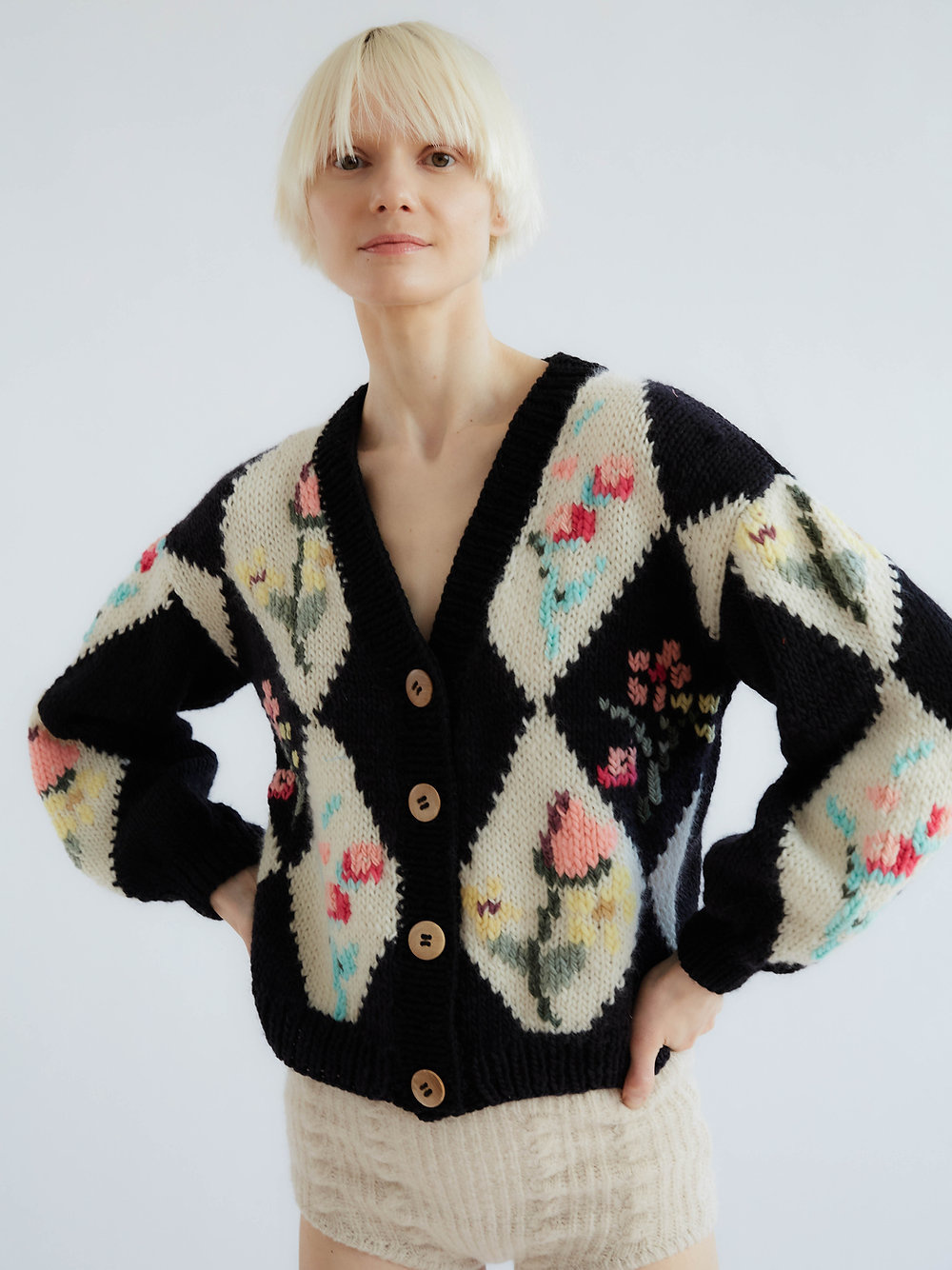 We are here for the "Après-Ski" look and this sweater is a must to achieve it. Available in a winter white or a burnt orange, this sweater looks chic zipped all the way up and folded over as a turtleneck or worn off the shoulder. We are wearing this as a sporty contrast thrown over a pretty dress. Perhaps the Urban Prairie Dress so the ruffled collar will peek out slightly... From boots to loafers to sneakers, any casual shoe will work with this outfit for an everyday look. You may also catch us in this sweater with Lululemon leggings for a day reading on the couch!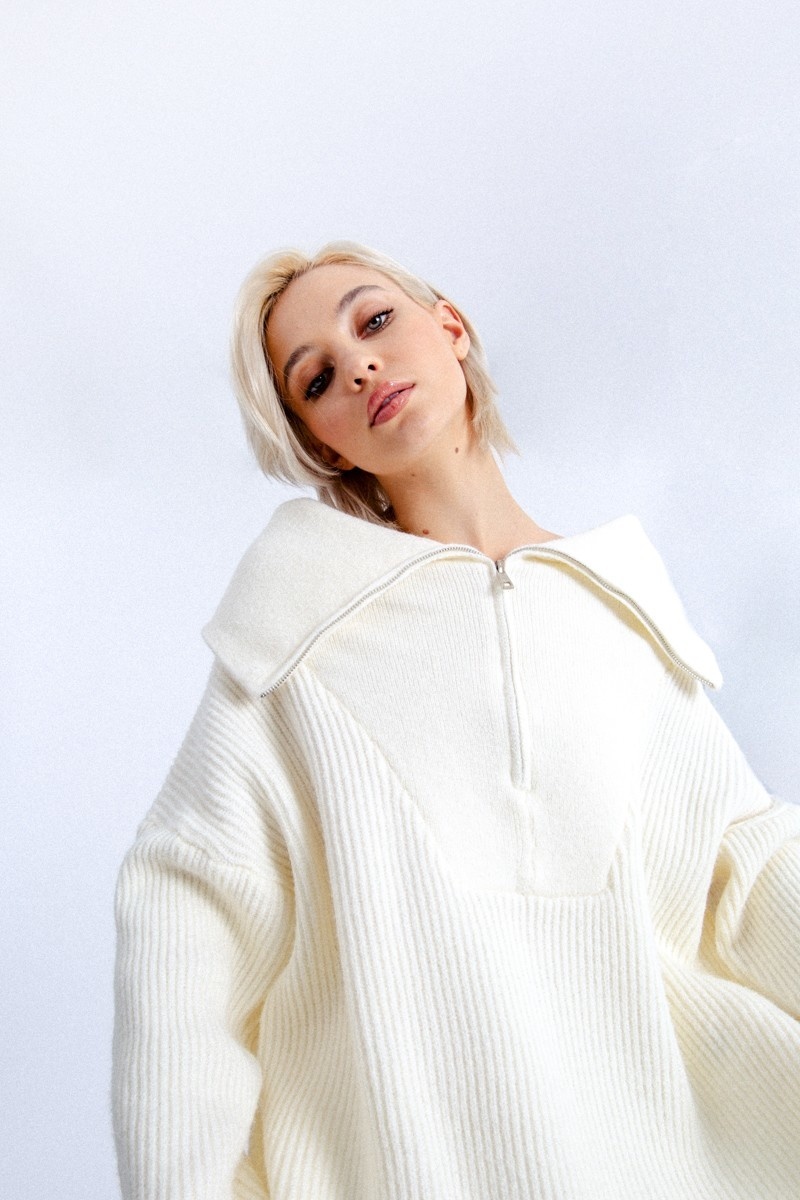 According to Vogue, "Space-Dyed Knits are the Coolest Way to Stay Warm", and we totally agree! The Echo Knit from Rails is the perfect way to embrace the trend without fearing that you'll get sick of it by next year. With the classic silhouette, the sculptural knitting and the toned down color combo, this knit is cool piece to add to so many different looks.